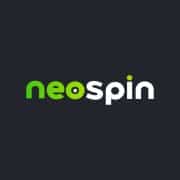 Since 2022
Neospin casino Verification
Account Verification
Every single iGaming site you go to will have an identity verification process time whether it is at the beginning of your adventure or once you submit a withdrawal request. The casino might also request verification that you are the actual owner of the cryptocurrency wallet you are using by having you produce relevant paperwork if you decide to use crypto.
There are also a number of ways for you to log in to a casino. That can be done through either a typical method such as entering your credentials or by using your social media accounts, or sometimes a casino might even allow you to use a crypto wallet to log in.
It's important to remember that iGaming is much like any other online business that involves financial transactions. They do this as a precaution to protect your money and everyone else's money and they must also abide the rules of their regulators.
Let's review the essentials of NeoSpin Casino and not waste time. NeoSpin Casino requires everyone to fill out a form with personal information before allowing them to make deposits or withdrawals from their new account. However, most modern online casinos do not need a great deal of personal information from their players, so you won't need anything special.
When you sign up for an account at a casino, you'll be asked for verification information separate in three different steps throughout the process. Personal information including your full name, date of birth, email address, country of residency, city, and phone number will be required.
The cool thing about creating an account is that it happens instantaneously, meaning your account is validated as soon as you create it and you can immediately log in, make deposits, and play. What better way to sign up for a casino?
There will, however, come the time when you want to cash out your wins if you've played for a while and accumulated a sizeable sum. When it comes time to cash out your winnings at the casino, things work a little differently. We're referring to the time-consuming, manual steps taken by the casino's accounting team to verify your identity.
That's because the team will ask you to submit further documentation to prove your identity. After that, they will need up to 48 hours to complete the process, which we refer to as verification time, and proceed with your cash-out request.
FAQ #3 Verification Time
How do I verify my account at NeoSpin Casino?
You must supply the casino with the details it requires from you, then wait for them to verify the information you've sent them.
How much it is it going to take NeoSpin to verify my information?
The casino's dedicated financial team will require up to 48 hours of verification time to review your documents.
Is there a reason I must verify my identity at NeoSpin Casino?
In the iGaming industry, due to regulations, everyone is required to provide their personal information details for their own safety and the safety of everyone involved.
Is NeoSpin Casino going to steal my information?
Because NeoSpin Casino is regulated by the government of Curacao, you are in safe hands when it comes to sharing your personal information.
What is the information I must provide upon withdrawal at NeoSpin Casino?
It is not necessary, but the casino might ask you for a picture of yourself holding your ID, a bank statement, or even a utility bill, depending on what they want and need.
How to complete verification at NeoSpin Casino:
1
Enter only actual information during sign-up.
When signing up for an account at a casino, you'll be asked for identification details such as your name and date of birth, so be sure to enter actual information only and double-check it.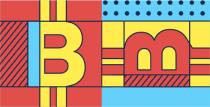 2
Sign in to your account.
You must access your account after your create it.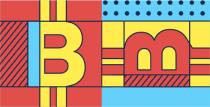 3
Submit a withdrawal request and send any necessary documents.
Once you have submitted a withdrawal request, the casino might require additional information in the form of screenshots or images of personal documents. Supply those to the financial team by following their instructions.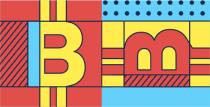 4
Load yourself up with patience.
You must wait for the staff to finish verifying the documents you supplied. This might take as little as a couple of hours, all the way up to two hours.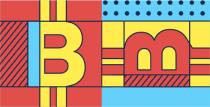 Neospin casino Compared to Other Casinos