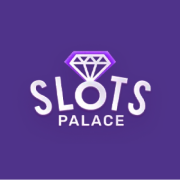 Since 2020
Slots Palace Casino Withdrawal
Slots Palace Payouts & Deposits
Everyone can easily agree that the goal of a visit to online casinos is entertainment, but we believe it's helpful to keep a few things in mind to make sure your fun is uninterrupted. The most important thing to watch out for in iGaming is the payment rules and conditions.

Because there are so many instances in which players fail to pay attention to the details and are then penalized for it, we make care to stress the importance of doing so at all times.
This part of our review will focus on the casino's deposit and withdrawal policies, the rollover/wagering requirements attached to your deposits, and the various transaction alternatives available to you, both crypto and fiat. Make sure you are ready to soak up some info, as there are quite a bit of details.
Deposits & Withdrawals Conditions
First, let's begin by mentioning the Slots Palace Casino's finance-related details – "listen" in with your eyes wide open and your ears perked up.
Slots Palace Casino accepts deposits of as little as €10 for every single payment option the casino has to offer. When compared to other iGaming platforms, this sum is perfectly reasonable. But even more importantly, the amount is beginner-friendly which is going to attract a lot of new visitors.
Now, what gets some players confused are the withdrawals. Many players don't bother to read the terms and conditions, so they end up frustrated when they can't withdraw their winnings. This is why we highlight the importance of reading and understanding all applicable rules and terms and conditions, especially those regarding payments.
The minimum withdrawal amount varies per withdrawal type but most options offer a €10 requirement. This is yet again a perfectly standard amount requirement, even when you compare it to that of the casino's competitors. One thing that is just as important as the withdrawal amount itself is the wagering requirement, which we cover in the next section
To finish things off regarding the deposit and withdrawal amounts, depending on your VIP level, you will be able to withdraw a maximum of €20,000.
Deposit Wagering Requirement
The wagering/rollover condition, or requirement, is the most fundamental rule you must fulfill before a casino will let you take your winnings. Since this is a novel concept for the majority of all newcomers, we make it a point to explain what it is and why it matters.
At Slots Palace Casino, users must abide the 1x wagering requirement applied to all deposits you make. Except in the case when a player has also received a bonus, which has its own set of wagering requirements, this regulation will always be enforced.
To explain in short, a 1x wagering requirement means that you must bet the total amount of your deposit 1x time over. The formula you can use to find out how much you need to bet is (deposit * wagering requirement multiplier = amount that must be wagered). So in this case, if you were to deposit €10, you'd have to bet at least €10 to be able to submit a withdrawal request.
The law mandates this process in order to fight money laundering at online casinos which is known to be a problem. Wagering requirements of at least 1x are required at all trustworthy online casinos, with the industry standard being up to 3x.
Payment Options: Fiat & Crypto Options
It is no longer surprising to discover tens of different deposit and withdrawal options at an online casino. This is due to the fact that most casinos allow many currencies and payment methods.
Slots Palace Casino in particular has over 15 different options in total, which should be more than enough, no matter what payment methods you prefer using.
Ethereum, Mastercard, and ApplePay are just a few examples of the most widely accepted payment options at the casino. However, these are by no means your only alternatives, so be sure to check out the casino's banking page.
How to request a withdrawal at Slots Palace Casino:
1
Complete the wagering requirement.
Because Slots Palace Casino has a 1x wagering requirement, you must meet it before you can even submit your withdrawal request.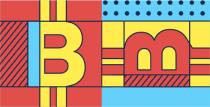 2
Make a withdrawal request.
At the top-right corner, there's a coin icon, which you need to click on and then navigate to the "Withdrawal" section. There, input the amount you wish to withdraw and submit the request.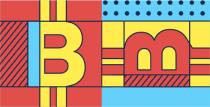 3
You must wait up to 72 hours.
The casino requires up to 72 hours for its team to go over your request and see if it is eligible or not. After that, they will proceed with sending you the transaction.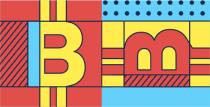 4
Expect to see your winnings arrive.
Your winnings will arrive within an hour or within five business days, depending if you are using crypto or fiat payments.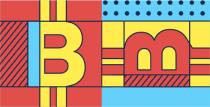 Frequently Asked Questions
Slots Palace Casino supports Bitcoin, Ethereum, Tether, and a couple of other tokens and coins you are definitely familiar with.
Yes, you will find a couple of the most popular fiat payment methods available at Slots Palace Casino.
Slots Palace Casino has a minimum amount requirement of €10 for all payment options.
Yes, the casino applies a 1x wagering condition on all of the deposits you make.
The wait time for your money to arrive depends on the payment method you choose to use. For example, all crypto transactions will arrive within an hour, while the fiat payment options can take up to 5 days.
Slots Palace Casino Compared to Other Casinos