Hell Spin Casino Verification
When you visit an online casino oftentimes you will need to supply them with your personal identification details. This is nothing but a standard procedure in a platform when you make financial transactions. After all, you have to prove your identity in almost all cases where real money is involved. Casinos are not an exception to the rule.
A lot of casinos have an automated system when you create your account, where you need to fill out certain information before they even allow you to make deposits with them. This is also nothing too serious but is still serious enough to require you to provide them with a couple of details about yourself.
That being said, Hell Spin Casino also follows suit and you need to provide them with some details and documentation during the sign-up procedure and during withdrawals.
To make a deposit, you will first need to provide the casino with personal data such as your real name, age, email, country, city, phone number, and some other small details. The verification time on those is instant because the casino has an automated system that checks your details.
As for the withdrawal procedure, at almost every platform out there, this happens manually. The casino has a dedicated financial team that will check all the information you've sent them. As you already know, they can also request extra documentation and proof such as a selfie with your ID.
The difference between the deposit and withdrawal verification time is that a human is involved. This naturally increases the verification time you need to wait before they proceed with your cash out.
Usually, most casinos have a verification time you need to patiently wait for up to 72 hours if the dedicated team is busy, although it usually takes way less than that.
How to verify your account at Hell Spin Casino:
1
Fill in the sign-up personal data fields
As you begin your account creation process, you need to supply the casino with personal details such as name, date of birth, residency, etc.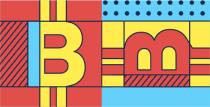 2
Log in to your account
Once you create your account, you will need to log in.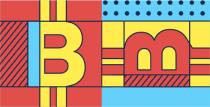 3
Prove the sign-up details you have sent the casino
After you submit a withdrawal request, the casino might require further personal details from you, such as your ID or a selfie with it. These will have to match what you've provided them with during the registration process.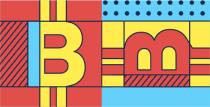 4
Wait for the casino to verify the information
The dedicated team that will review your additional details can take up to 72 hours to verify your identity.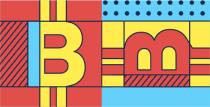 Frequently Asked Questions
During the account creation procedure, you will need to give out information such as your name, date of birth, country, city, address, currency, and more.
No, the account creation process at Hell Spin Casino is automatic and once you create your account, it will instantly allow you to log in.
Hell Spin Casino requires personal information from you in order to verify who you are claiming to be, because, after all, they are dealing with finances. Whenever finances are involved, verification is needed.
The answer is "not really", because the casino no longer holds an iGaming license and it can do whatever it wants with the information you send them.
Once you send the casino the necessary documents after you submit your withdrawal request, the verification time you can expect is up to 3 days.
Hell Spin Casino Compared to Other Casinos