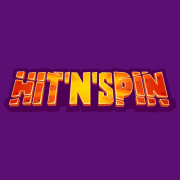 Since 2023
Hit N Spin casino Verification
Account Verification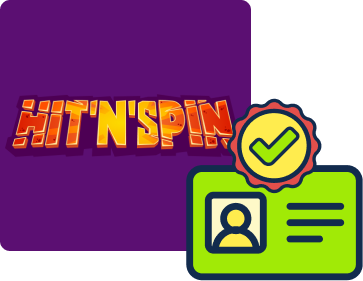 There are no documents needed to make a deposit at Hit N' Spin Casino. In fact, you won't even need to provide any personal information (besides the one associated with your payment option – which, in the case of crypto, is next to none). HitNSpin.com honestly provides players with one of the most smooth and hassle-free deposit experiences we've ever seen. Of course, it's important to remember that this comes at a cost: you need to play by the rules (providing accurate information, not using a VPN, not trying to cheat the system with multiple accounts, etc), or the money that is so easily deposited will be just as easily forfeited.
Verification Documents Required for Withdrawal
Earlier in our review we mentioned a KYC verification – this stands for Know Your Customer, and it's an integral part of pretty much any online casino. What it means in practice is that HitNSpin Casino will need to verify each player's identity before allowing them to withdraw even a cent. This isn't just limited to HitNSpin – every legitimate casino will require these documents from you, so don't think you can avoid the procedure by going somewhere else!
These are the documents you'll have to provide:
Proof of ID (ID card, selfie with ID or driver's license);
Proof of current address (employer letter, utility bill or government letter with your name and address on it);
Proof of payment method ownership (usually a photo of your card with some letters censored).
You can initiate the verification process from your profile at any time, though keep in mind that your account may be locked for a day or two in the process as the casino's KYC team pores over it. Even if you don't choose to get verified, though, you'll have to do it sooner or later if you're lucky enough to win anything.
The KYC procedure is mandatory and will begin automatically the moment you try to withdraw, whether you like it or not. Doing it earlier is going to save you a lot of headaches, and as long as you've been honest, it's really in your best interest to complete the procedure as soon as possible. Pick a few days when you know you won't be playing and get those documents uploaded!
How to verify my account at Hit N Spin Casino?
1
Click on Deposit
Whether you have tried to withdraw or not, you'll first need to go into the Deposit menu of HitNSpin Casino.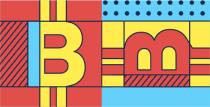 2
Select KYC
Choose the KYC option from the menu on the left, just below "Profile".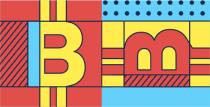 3
Digitize Documents
Choose one document for each category and digitize it by taking a clear, in-focus photo.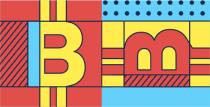 4
Upload Documents
From the aforementioned KYC menu, upload each document in its appropriate spot and then confirm.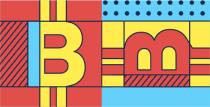 Frequently Asked Questions
While it's possible that it will take longer if there is an issue discovered with your documents, most casino verifications do not take more than 2-3 days. HitNSpin Casino is no exception.
It's impossible to say for certain why your documents were denied, as there may be many reasons. The most common of them involves the KYC team finding evidence of fraud, such as information that seems contradictory or not in line with your casino profile. More often than not, these contradictions can be cleared up with the casino staff, so it's recommended to reach out directly to them.
The KYC procedure is mandatory because it's mandated by law. Most payment providers (including Trustly and MiFinity, whose payment options are available at HitNSpin Casino) are beholden to international money laundering regulations that require sites that disperse money to users to verify said users' identities. This is done for the sake of preventing or minimizing money laundering.
Simply put, you won't be able to withdraw anything, and your account will be closed. Even if you choose to never withdraw and to simply keep playing in perpetuity with the funds in your wallet, you'll still have to verify eventually when your wins exceed a certain amount. As such, it's best to get it out of the way early.
It is completely safe to provide your information to the casino. Granted, we understand the concern – after all, an untrustworthy site snatching up your sensitive information could be disastrous. However, we've found nothing to suggest that HitNSpin Casino may be fraudulent.
Hit N Spin casino Compared to Other Casinos